I want to borrow...
Repayments from
$103
per week
Repayments from
$445
per month
We shop around so you get the best deal
New Zealand's leading car loan brokers Sharpest rates; best lenders
Apply Now
Personal one-to-one service from start-to-finish, we deliver tailored repayments and loan terms that work best for you.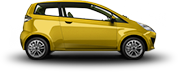 How do car loans work?
knowing what you're agreeing to is essential. Check our summary of how car loans work - the repayment options you have and other detail to keep you in the driver's seat. For example: how interest and repayment terms work; fees and terms; all the nitty gritty.
View guide
How to avoid buying a lemon
We do a huge volume of car loans every year. What does that mean for you? Our strong relationships with the best lenders deliver the sharpest interest rates, quickest turnaround times and the easiest experience from application to purcase.
View guide