I want to borrow...
Repayments from
$103
per week
Repayments from
$445
per month
Experts in sourcing Car finance, need a Car loan? We can help.
New Zealand's leading car loan specialists; New Zealand lenders
Apply Now
Personal one-to-one service from start-to-finish, a local kiwi based team. Need a car loan? We can help.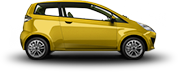 How do car loans work?
knowing what you're agreeing to is essential. Check our summary of how car loans work - the repayment options you have and other detail to keep you in the driver's seat. For example: how interest and repayment terms work; fees and terms; all the nitty gritty.
View guide
How to avoid buying a lemon
Many Kiwis have bought used vehicles which have turned out to be less than they expected. The AA offers some advice on how to avoid buying a lemon. The AA offers full bumper-to-bumper examinations at centres nationwide and also pre purchase inspections at the location of the seller.
View guide
1.* Rates of 7.95% subject to lending criteria and eligibility. 1 hour approval and same-day payout subject to the applicant meeting the lending criteria and supplying all the required information to process the loan application.
2. Our lender will independently assess whether you are eligible for a loan. We don't provide advice on whether a particular car loan offered by a lender is suitable for you.